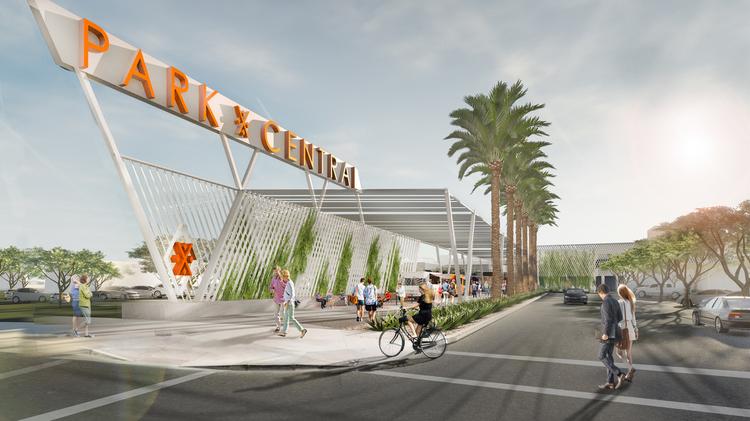 Park Central was once a retail jewel in the desert, and it's poised to become one again.
Granted it won't be a retail mecca. Midtown Phoenix seems to have surpassed the need for a shopping mall, and the retail industry as a whole is not rallying around the idea of more brick-and-mortar shops.
Instead the Plaza Cos. and Holualoa Cos. are about halfway through a $57 million project to revitalize the property at Central Avenue and Earll Drive. The idea is to transform it into a mixed-use project with restaurants, offices and other amenities.
Plaza and Holualoa have some experience with this at Scottsdale's SkySong development. It doesn't hurt that mixed-use is a popular development category these days as companies look to set up shop where their workers can spend more time.
What complicates things at Park Central is the multitude of groups that own the mall's various parcels. It has been a main reason the property has languished while other redevelopment has occurred in midtown.
It will be an important project for that area of town, much in the same way SkySong helped revitalize the former Los Arcos Mall site in Scottsdale.