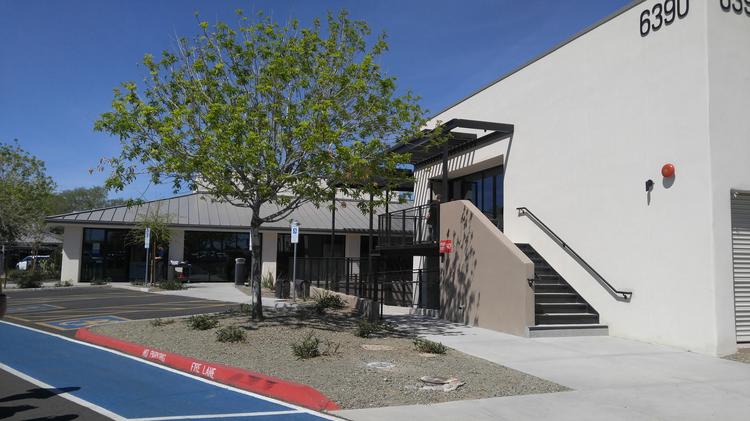 San Francisco-based Opendoor has raised $325 million with plans to expand its online real estate marketplace to 50 cities by 2020.
That could lead to more operations in the company's Scottsdale office — one of its current 10 markets — as Opendoor said earlier this year it planned to add 70 employees by the end of the year.
Opendoor has 150 employees in Scottsdale and still has 50 to hire from its announcement this spring. Company officials said they planned to use the new funding to continue hiring at existing offices as well as enter new markets.
The company is in the same space as Phoenix-based OfferPad, which in May secured $150 million in financing.
Opendoor's Series E funding round was led by General Atlantic, Access Technology Ventures and Lennar Corp., with additional participation from new investors Andreessen Horowitz, Coatue Management, 10100 Fund and Invitation Homes. Existing investors Norwest Venture Partners, Lakestar, GGV Capital, NEA and Khosla Ventures also participated in the round.
This funding round brings the total equity capital raised by Opendoor to $645 million. It also raised $1.5 billion in debt financing. The round follows a $210 million Series D round with Norwest Venture Partners, NEA, Khosla Ventures, Access Technology Ventures, Fifth Wall, Lakestar, Google Ventures and GGV Capital.
In March, Opendoor doubled its Scottsdale office space to 44,000 square feet at 6360 E. Thomas Road.
Opendoor plans to expand to 50 markets by the end of 2020. It also plans to expand services such as mortgage and title, which will allow people to search, discover, visit, get financing, offer and close in a single experience, Opendoor CEO Eric Wu said in a statement.
"As we enter our next phase of growth, we're focused on continuing to transform the future of real estate, enabling anyone to buy, sell, or trade-in a home with the click of a button," he said.
The company now buys more than $2.5 billion in homes on an annual run rate, up over 225 percent year-on-year, Wu said.