Orignally published by East Valley Tribune, May 29, 2018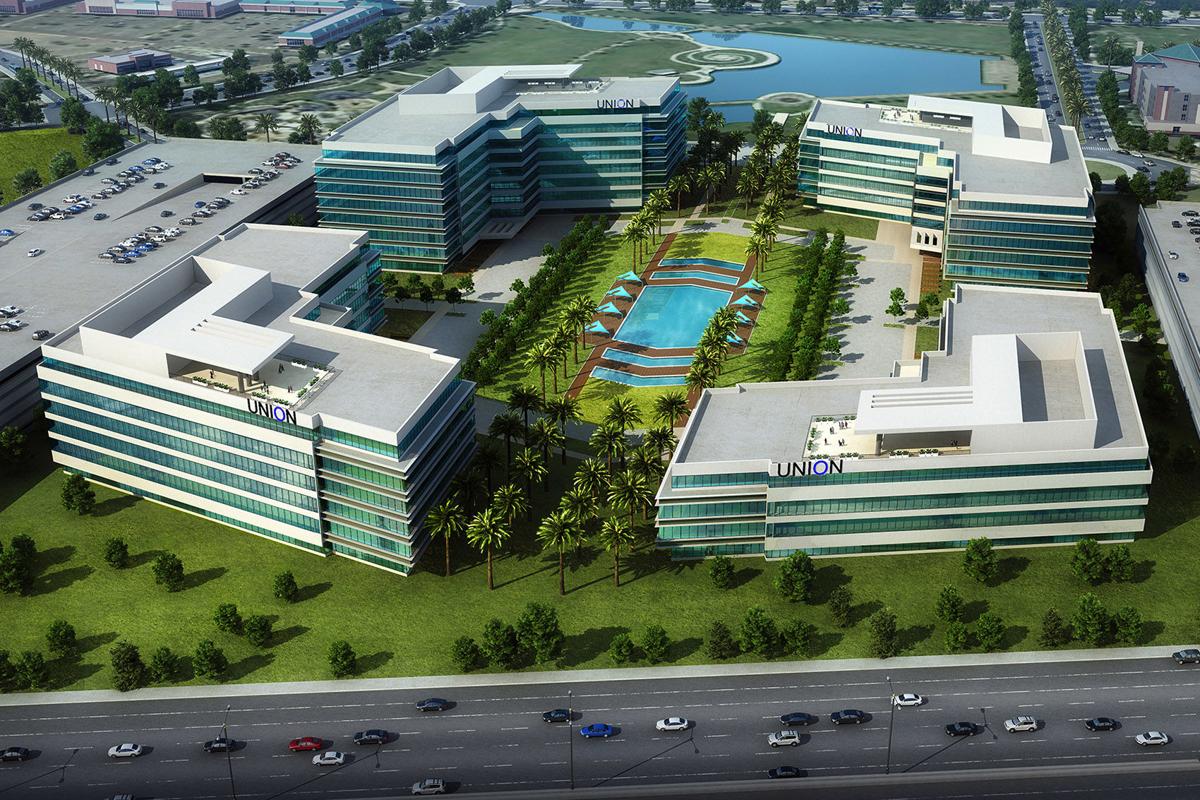 The Chicago Cubs complex in northwest Mesa was never supposed to be just about baseball.
When Mesa pitched the proposal to voters in 2010, the city and the Cubs talked about lucrative redevelopment on city land next to the spring-training stadium. Wrigleyville West would be a mini-Chicago, bringing tourists, jobs and a vibe.
Other than a Sheraton hotel, however, there is no sign yet of Wrigleyville. Much of the former Riverview Golf Course, where the stadium was built, remains vacant.
Now, four years after the stadium opened to record-breaking Cactus League crowds, the project looks poised for a major economic payoff.
The City Council on May 21 approved a memorandum of understanding with two development companies for what could become 1.35 million square feet of high-end office space just northeast of the stadium. A staff report to the council said the project is "capable of bringing thousands of quality jobs and opportunities to Mesa."
The 22 acres lie immediately north of Riverview Park just west of two auto dealers, occupying an area that formerly included recreational ball fields.
The site's proximity to Loop 202 and Dobson Road has made it a prime target of interest for developers ever since the Cubs deal was announced. Suitors have included resorts and other office proposals.
The winning proposal came from Lincoln Property Co. Commercial Inc. and Harvard Investments Inc.
Harvard is no stranger to Mesa; it is developing a master-planned community called Cadence on 464 acres of the former General Motors Desert Proving Ground in the city's southeastern corner.
The non-binding memorandum of understanding approved by the City Council must lead to a formal development agreement by Dec. 31 or the deal is moot. But such MOUs generally do lead to bricks and mortar, and the tentative agreement allows the developers to begin marketing the property.
The project, which is called Union, will unfold in stages:
A four-story, 225,000-square-foot office building with a five-story, 2,400-car parking garage on the west side.
A six-story, 337,000-square-foot office building.
Another six-story structure with the same square footage.
An eight-story, 450,000-square-foot office building with the likelihood of another parking garage on the east side of the project.
The developers will be expected to honor agreements between Mesa and the Cubs for Cactus League parking, and to provide parking for city events.
Initial plans call for the land to be leased, but an eventual sale also is possible.
"This is a tremendous opportunity to continue building up Mesa with thoughtful, well-designed projects that not only look good, but will improve the quality of life for East Valley individuals and families," said Craig Krumwiede, president and CEO of Harvard Investments.
A city press release said the four glass-heavy buildings will surround a pedestrian plaza with "multiple water features and shaded gathering areas." Rooftop "amenity decks" will offer views as far as the Superstition Mountains.
The City Council report outlines several potential obligations by the city. These may include reduced impact fees and possible reimbursements for infrastructure work.
Mesa also will explore the possibility of financing the project with a provision called GPLET. Under such a deal, the city could buy the development and lease it back to the builders for a nominal fee. The project then then would have a lower tax bill than if normal property taxes remained in place.
The far northwest corner of Mesa – formerly not much more than a golf course, a neighborhood park and alfalfa fields – exploded as a development target after voters in 2005 approved sales-tax incentives for the Riverview shopping complex that straddles Dobson Road. That development now includes a Hyatt Place hotel and several large office buildings.
In 2007, two Scottsdale investors wanted to buy Riverview Golf Course for use as a world-class water sports resort, but Mesa wouldn't sell the land until they came up with financing. They never did, and as that project faltered the city decided to turn the golf course into the Cubs' training complex and Western headquarters.