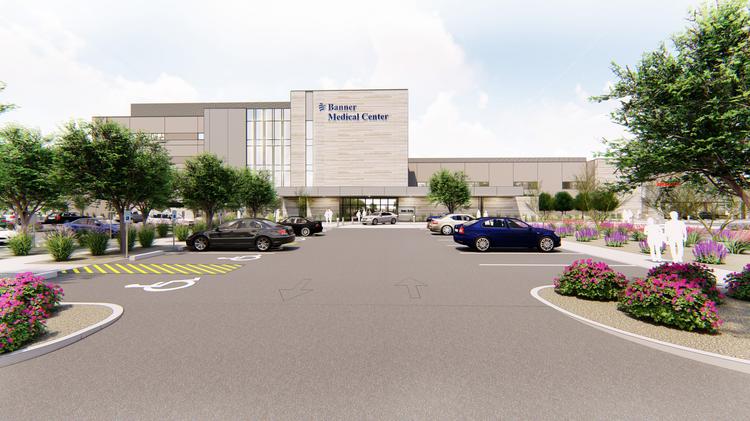 Banner Health, the state's largest private employer and health system, plans to build a $150 million hospital in Chandler.
The hospital will be on the southeast corner of Alma School Road and Loop 202 Santan Freeway, next to the existing Banner Health Center in Chandler. Smith Group was named architect for the four-story, 240,000-square-foot hospital, while the general contractor is Okland Construction.
Plans call for opening in fall 2020 with 120 beds, with room for expansion.
Banner has more than 80,000 members in its Banner Health Network insurance organization who live in the Southeast Valley, creating a need for services closer to home and necessitating the need for the new hospital, said Becky Kuhn, Banner chief operating officer.
This project is in addition to several others on Phoenix-based Banner's plate this year. Of the 386 active projects across its market, 285 are in Arizona, said Kip Edwards, Banner vice president of facilities services.
In addition to being the largest health system and private employer in the state, Banner Health also is Arizona's largest nonprofit organization. It had $7.8 billion in revenue and $11.7 billion in assets last year, according to its 2017 audited financial statements.
It owns and operates 28 acute-care hospitals in six states, Banner Health Network, Banner — University Medicine, Banner Urgent Care, academic and employed physician groups, long-term care centers, outpatient surgery centers, family clinics, home care and hospice services, pharmacies and a nursing registry.