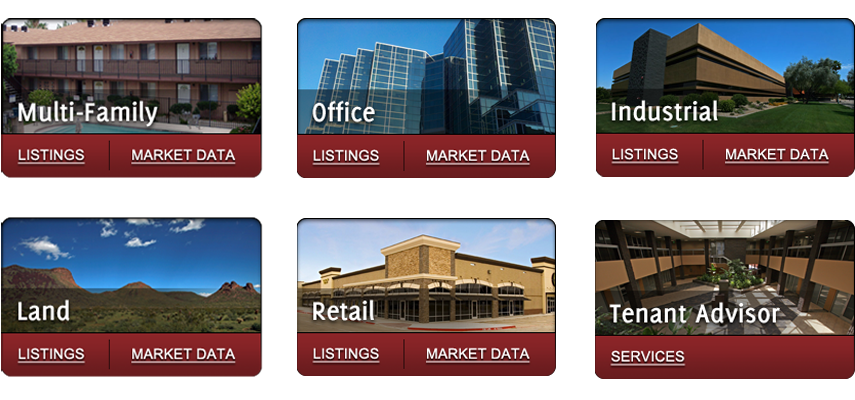 We were required to move because the building that we were in was earmarked for demolition to make way for an apartment building. Paul jumped right on it and despite some twists and turns caused […]

—Dan Blue, DDS, MS and Ann Blue, DDS, MS

I first met Paul while I was the Director of Office and Industrial Development of Suncor Development and Paul was representing six discrete medical professionals. Suncor was interested in negotiating with Paul's group because it […]

—Mitchell B Rosen, Papago Park Center

Paul recently helped DMG secure a facility for the Children's Rehabilitative Services program. He knows the market, takes the time to understand our needs and gets the deal done. His CCIM certification helps us to […]

—Peg Loos, District Medical Group

Although I am a native of Phoenix, I hired Paul to help me find an office for my dermatology practice when I returned here to practice. His insights as to the best location for me […]

—Dr Kristine A Romine, MD

Arvle always puts forth an extra effort to get the job done, and is a great person to work with.

—Chris H., Owner, High Profile Realty

Arvle lives his life working to help people and to serve all around him. During the last few months he worked hard to help me sell my home, and connected me to really great people […]

—Steve B., Founding Distributor Team, SISEL International

Arvle has been a great client of mine for years. We have known each other via the Glendale Chamber of Commerce and he has not only been a client but within our Chamber group he […]

—Ely Delaney, Owner, Knight Tymes Designs

I have known Arvle Knight for more than ten years, and he has been a strong supporter of our business community and the Glendale Chamber of Commerce. He is involved in a number of Chamber […]

—Don Rinehart, President/CEO Glendale Chamber of Commerce

I have known and worked with Jim Kasten since I joined IPX1031 in 2003. Since that time, I have had many opportunities to work for Jim's clients and facilitate their 1031 exchanges. I have always […]

—Jim Miller, Attorney, Manager for SW Region, IPX1031

Jim is highly knowledgeable in the Commercial Real Estate field, and he is very accountable to his clients and referral partners. He has a very inquisitive personality, which helps him in business and personal relationships […]

—Candis Creel, Account Manager, American Title Service Agency

I have personally worked with Jim Kasten, Owner and Broker of Kasten Long Commercial Group, for eight years. During the course of our business relationship, I have found Jim to be a "master" at leading […]

—Terry-Ann Shepstead, Commercial Real Estate Senior Escrow Officer

Jim is professional, thorough, analytical but above all he cares about his clients. He takes the time to understand and develop relationships. His advice is on the money. He is trustworthy, honest and amiable. Jim […]

—Greg Burckle, VP, USA Mortgage Corp

Jim Kasten is a very hard working, commercial expert who has substantial knowledge of the Phoenix, multifamily market. Jim is also very good at telling a client his views on whether a subject property is […]

—Ladd Cameron, CEO/Broker, National Funding

Not your typical broker. Jim is as honest as they come and places his clients needs first and foremost. No pressure to sell or list. Focuses on a long-term, quality relationship. He delivers outstanding service […]

—Edvard R. Richards, hired Jim as a Real Estate Agent in 2001

I have had the great pleasure of working with Jim in the real estate field. We are a real estate law firm and have had an opportunity to evaluate matters with Jim and use his […]

—Dax Watson, Owner, Mack Drucker & Watson

Walter can outwork anybody. He returns calls. He knows the land market it Arizona. He knows how to make the right deal. It is easy to recommend this professional to anyone with a commercial real […]

—Michael Hennessy, Senior Associate Broker at Burris Hennessy & Co.